Getting organized means:
Cleaning out clutter which clears space and dust!*
Setting up storage and/or a memory box to remove papers
Donating unwanted items – feel good by helping others (I volunteer with the Women's Resource Center to End Domestic Violence – they love donations!)
Eliminating buying duplicate office supplies and groceries.
Recycling to help the environment.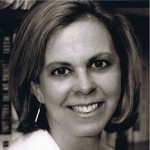 Laurie Rosenberg is a second generation Atlantan.  She is a graduate of the University of Georgia School of Journalism and Mass Communications.  Wife of Joel Rosenberg for 32 years. Mom to Adam (30) and Hallie (28).  Laurie and her family moved to Boca Raton in 2011 due to Joel's career change.


*According to a new Australian study in January 2008, clutter can cause feelings of anxiety and depression.
People stash clutter in cabinets, garages, or spare bedrooms. There are 4 categories of clutter:
Emotional clutter – things with sentimental meaning, but little financial value – including toys, children's drawings, unwanted gifts, personal possessions
of absent loved ones.
Just-in-case clutter – things with little or no sentimental value, but that "might come in handy one day" – such as old bills, bank statements, tools or clothes.
Bought clutter – impulse purchases, often acquired recently, that end up never or barely being used, commonly clothes, accessories, and books.
Bargain clutter – free or very cheap things acquired at sales, from friends or family which are discarded reluctantly because they were so cheap.